The Simply Caring Team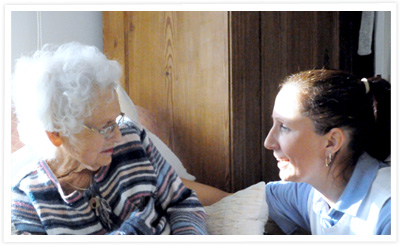 Whatever aspect of care you require, Simply Caring can provide you with highly qualified, well trained and efficient staff to meet those needs. Whether dealing with the owners, Brenda and Robbie, the Registered Manager Kara, the Senior Carer Pauline, or one of our many highly regarded carers, you can be assured of a reliable and professional service.
Simply Caring's recruitment policy includes every member of staff being carefully selected and qualifications and references thoroughly checked, before they are considered. This policy includes each member of the team undergoing an enhanced CRB check before they are employed by the company.
Following their employment, each member of the team undergoes induction training to ensure that all staff have the necessary skills required to become a highly qualified carer. Each Carer is encouraged to complete a relevant NVQ in Care as a first step towards their Continual Professional Development (CPD). As part of this process all members of the team participate in regular training to ensure all staff are up to date with current safe practice and our company's high standards of care are continually maintained.